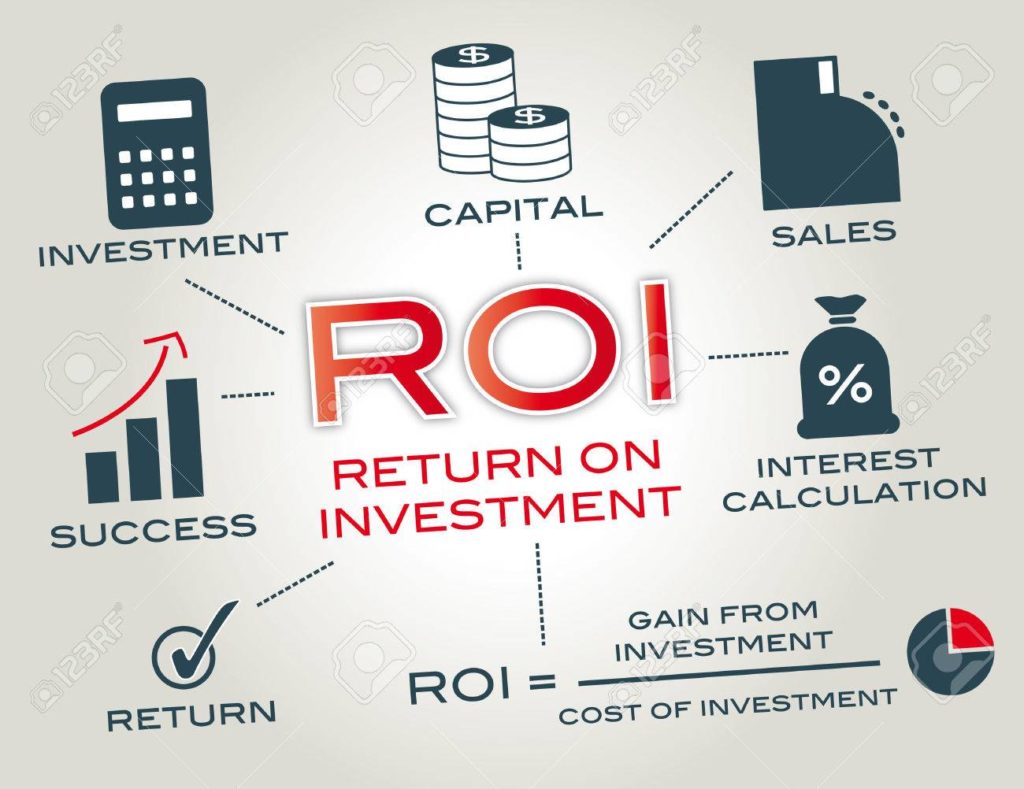 Return of investment is the amount of capital invested by a company and what is the profit i.e return they get of that investment.


High ROI
indicates the return of investment is good and the investment is turned in the favor of the investor.


Low ROI
indicates the return of investment is not good and the investment is against the expectations of the investor.

ROI is used to evaluate the efficiency of an investment or to compare the efficiencies of several different investments.

The investment with the largest ROI is usually in the top prioritization,the spread of ROI over the time period of an investment should also be taken into account.


Risk with ROI usage
To use ROI as an indicator for prioritizing investment projects is very risky since usually the ROI figure is not accompanied by an explanation of its make-up.

As there are no proper reasons or explanations with the measuring results of roi it is quite risky.

One of greatest risks that comes with the traditional ROI calculation is that it does not fully "capture the short-term or long-term importance, value, or risks associated with natural and social capital" because it does not account for the environmental, social and governance performance of an organization.